DIVERSITY & INCLUSION
Diversity is about all of us, not just some of us. At Terex, our goal is to have a diverse, global workforce in an inclusive workplace that unleashes the talents of all team members.
This is not just a "nice thing to do," it's a business imperative. By fully engaging our team members in "the Terex discussion," we will all benefit from a broader spectrum of ideas and solutions that will satisfy our customers and lead to the achievement of our business goals.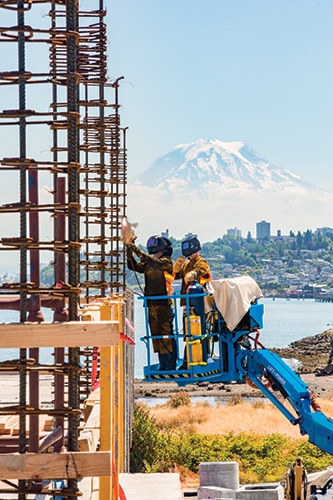 HEALTH, SAFETY, AND ENVIRONMENT
For Terex, safety is an absolute way of life -- whether you work for us, supply us, use our equipment, or receive our services.

Team members are committed to our journey to "Zero Harm" and are responsible to each other for continuous improvement in safety.
CITIZENSHIP
In order to be good global, local and national citizens, we must be stewards of the environment and the communities in which we live. At Terex, we value citizenship and take pride in helping make the world we live in a better place.